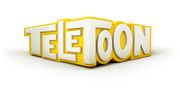 Teletoon is a Canadian Category A specialty channel that broadcasts animated programming. The channel is owned by Teletoon Canada Inc., which is 63.3% directly owned by Corus Entertainment, 26.7% by YTV Canada Inc. and 10% by Nelvana (the latter two been Corus's indirect shares). Astral's interest in Teletoon is among the properties Bell Media agreed to sell in order to complete its acquisition of Astral. Corus had already agreed to purchase Astral's interest in Teletoon (contingent on completion of the Bell-Astral transaction); this purchase has gained a separate Canadian Radio-television and Telecommunications Commission (CRTC) approval and Corus will be the full owner of Teletoon by the end of 2013.
Ad blocker interference detected!
Wikia is a free-to-use site that makes money from advertising. We have a modified experience for viewers using ad blockers

Wikia is not accessible if you've made further modifications. Remove the custom ad blocker rule(s) and the page will load as expected.